The Thinking Behind Our Flaxseed Oil Carbon 60 Blend - Flaxc60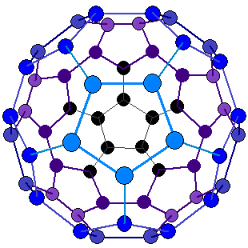 Potential Health Benefits of Carbon 60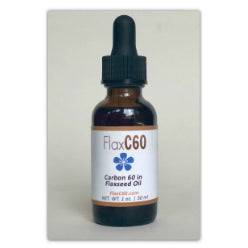 Buy FlaxC60 Online Now
FlaxC60 is a custom blend of 99.95% Solvent Free Carbon 60 and organic cold pressed Flaxseed Oil.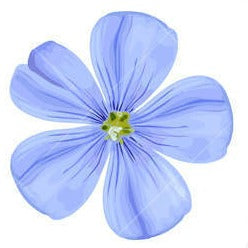 Potential Health Benefits of Flaxseed Oil
The benefits of Flaxseed oil extend way beyond its high omega-3 content. Via Dr. Axe Flaxseed Oil Benefits Aids in Weight Loss. Relieves Constipation and Diarrhea. Helps Fight Cancer as an important part of the Budwig Diet Removes Cellulite. Reduces Eczema. Boosts Heart Health. Treats Sjogren's Syndrome.
Order Carbon 60 In Flaxseed Oil Online Here
---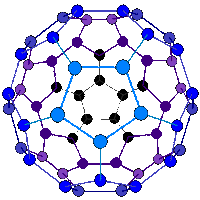 Carbon 60
Buckminsterfullerene is a type of fullerene with the formula C60. It has a cage-like fused-ring structure (truncated icosahedron) that resembles a soccer ball (football), made of twenty hexagons and twelve pentagons, with a carbon atom at each vertex of each polygon and a bond along each polygon edge.
FDA Compliance
The information on the FlaxC60 website has not been evaluated by the Food & Drug Administration or any other medical body. FlaxC60 does not aim to diagnose, treat, cure or prevent any illness or disease. The information and products shared here are for research purposes only. You must consult your doctor before acting on any content on this website, especially if you are pregnant, nursing, taking medication, or have a medical condition.
Contact Info
Address: 140 South Flower Street, Suite 100 Orange, CA 92868
Email: Info@FlaxC60.com
Phone: 949-370-8917